You Can Make Global Impact and Help Preserve Peace Corps Ideals
Peace Corps is needed now more than ever — and with your support, we can champion the ideals that matter most to us. We've had triumphs this year, such as NPCA's first in-person Capitol Hill Advocacy Day in March post-pandemic. In April, efforts from the Peace Corps community in Colorado helped ensure a bill was signed into law granting all RPCVs, regardless of where they lived prior to their service, access to in-state tuition. Also, NPCA rallied our community in September to defeat a threat against the Peace Corps budget. Your support for NPCA helps create a better world by helping Peace Corps be the best it can be.
New Merchandise for the Holiday Season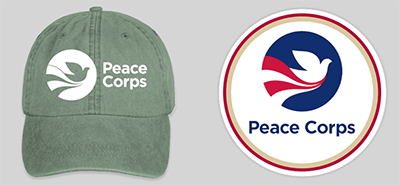 Visit our new Custom Ink Store to purchase new Peace Corps merchandise today. We will be regularly updating this store with new items in the coming months. Feel free to email store@peacecorpsconnect.org for more information or to suggest items that you would like to see in the future. For other merchandise, visit our other Shopify-powered store here.
Our Other Shopify-powered Store with More Products
Join National Peace Corps Association
Basic membership is free and open to everyone in the Peace Corps community, including friends and supporters. Membership includes a subscription to WorldView magazine. Become a Mission Partner and amplify our global social impact at a time when the world profoundly needs people committed to building peace and friendship.
WorldView Magazine
Published by National Peace Corps Association, the award-winning WorldView magazine serves the greater Peace Corps community with news, commentary, the arts, politics, and commerce of the cultures of the larger world. Each issue gives voice to Peace Corps Volunteers as they serve, to Returned Peace Corps Volunteers who are still dedicated to global service, and to everyone who wants to make the world a better place.
Explore the Current Edition here: Worldview Fall 2023 | Read it on the Worldview App
EXPLORE THE ARCHIVES: Read our 2022 Return to Service Edition | Read the 2022 Special Books Edition of WorldView |  Read the 60th Anniversary Edition of WorldView and previous editions.
Contribute to the Community Fund
The Community Fund mobilizes public and private financial support for NPCA's vital programs and initiatives.
It allows us to advance our three core goals: helping Peace Corps be the best it can be, empowering members and affiliate groups to thrive, and amplifying our community's development impact.
Give Now
Recent Jobs
This role is Country Director, Niger.
Read More
Sign up for our newsletter!